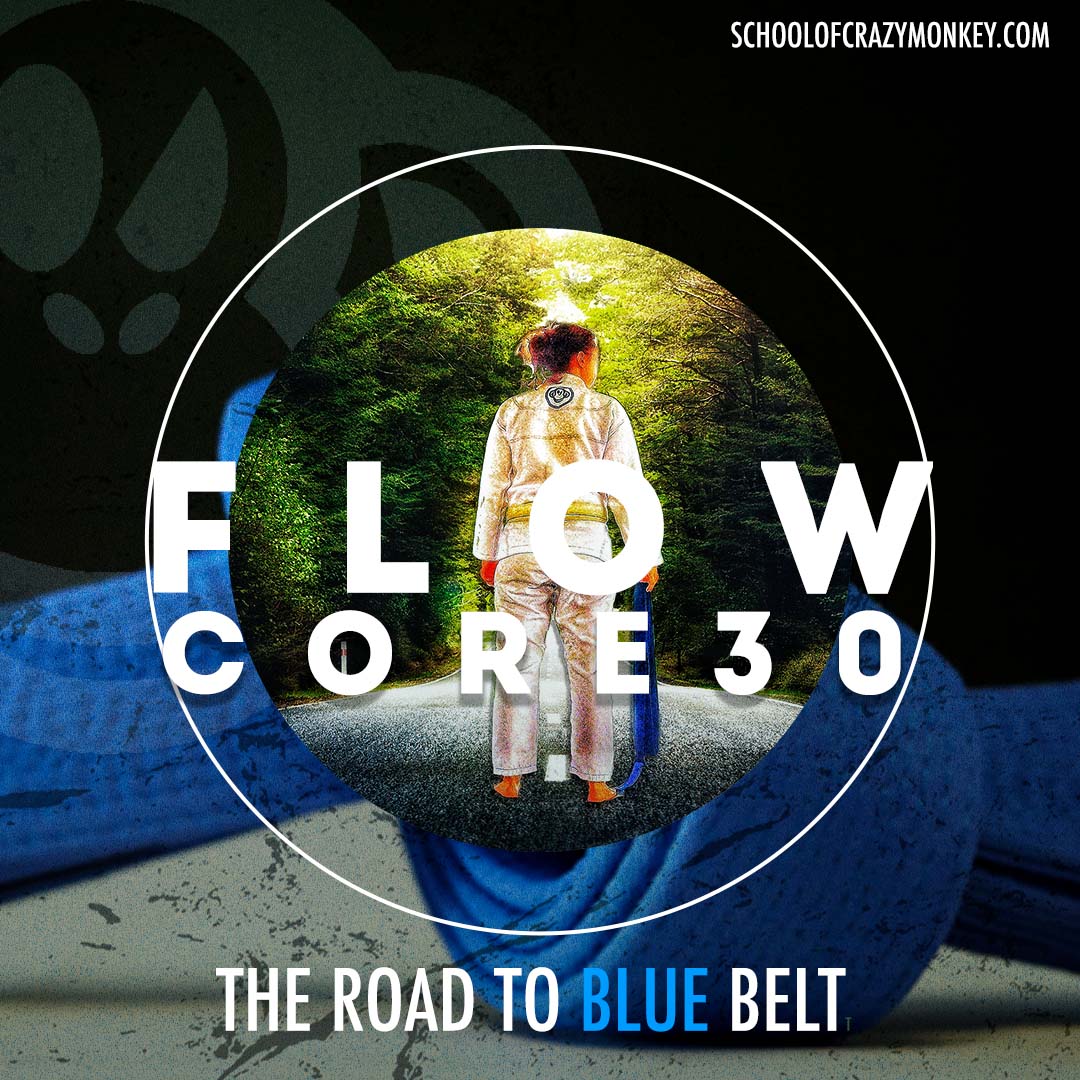 Over 30-weeks, Dr. Rodney King will be your coach, taking you through 30-modules covering the key foundations to enable you to teach and build your students ground game.

A key focus of the overall Monkey-Jits curriculum is that we focus on teaching students important aspects of grappling in self-preservation first. We then move onto understanding positional control, escaping positions, along with a strong focus on high percentage submissions.

At the end of the 30-weeks you will be given the opportunity to be evaluated. On passing, you will then be certified to teach Monkey Jits' FLOW-CORE30 program, while you continue to work towards your next belt level with us. After completing the FLOW-CORE30 you will then be given access to our Road to Blue belt program.
BECOME A TRAINER
Join our Global Monkey Jits Trainers Team
Full Access to FLOW-CORE30

Access regular live Zoom Jits sessions for Trainers

Become a Member of our Trainers Only Telegram Group so You can Access the Collective Jiu-Jitu Intelligence of our Global Team

Global Brand Recognition & Belt Recognition

Represent an impeccable Brazilian Jiu-Jitsu Lineage

Train and Qualify in Jiu-Jitsu under Rigan Machado 4th Degree Black Belt Dr. Rodney King ('Coach')
Getting Started With Monkey-Jits OS For Trainers
Warm-Up & Exercises
Flow Block 1: Street Take downs
Flow Block 2: Street Standing Submissions
Flow Block 3: Keeping The Fight Standing
Flow Block 4: Surviving The Take down & Safety Stand
Flow Block 5: Surviving the Closed Striking Guard
Flow Block 6: Passing The Guard Techniques & Concepts
Flow Block 7: Countering 4P Passes
Flow Block 8: Full Half Guard & Escapes
Flow Block 9: Sweeps From The Bottom Guard
Flow Block 10: 5P Top Side-Control
Flow Block 11: Escaping 5P Side-Control
Flow Block 12: 5S Side-Control Submissions
Flow Block 13: Scarf Holds, Escapes & Submissions
Flow Block 14: Knee-Ride
Flow Block 15: Knee-Ride Submissions
Flow Block 16: North-South Position
Flow Block 17: North-South Submissions
Flow Block 18: Escaping North-South
Flow Block 19: Gaining & Capturing The Mount
Flow Block 20: Primary Mount Submissions
Flow Block 21: Escaping The Mount
Flow Block 22: Holding Side-Mount
Flow Block 23: Side-Mount Escapes
Flow Block 24: Side-Mount Submissions
Flow Block 25: Controlling Turtle Position
Flow Block 26: Turtle Position Escapes
Flow Block 27: Turtle Position Submissions
Flow Block 28: Gaining & Controlling The Back Mount
Flow Block 29: Back Mount Escapes
Flow Block 30: Back Mount Submissions
MJ Trainer | Student Evaluation Criteria